Abbie Grace Duggar (née Burnett) (born April 16, 1992) is the fourth child and second daughter of John Burnett and Cheryl Burnett.
She is the sister of John-Clay Burnett, Hannah Dornink, Caleb Burnett, Charity Wearden, Maggie Becerra Nino, Carinna Penn, and Benjamin Burnett.
She is the wife of John-David Duggar and the mother of their daughter, Grace. She will be the mother of Baby Boy Duggar.
Early life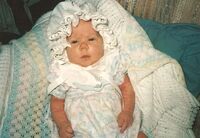 Abbie Grace Burnett was born on April 16, 1992, in Oklahoma, to John Burnett and Cheryl Burnett. She was the couple's fourth child, and they went on to have four more children after her.
Abbie hunted with her family growing up, and she also participated in recreational shooting. She also enjoyed fishing with her family.
At some point while she was young, Abbie participated in Journey to the Heart, a Christian retreat for teens and young adults to spend time focused on God.
Along with her siblings, Abbie was homeschooled in the Institute of Basic Life Principles program and attended the yearly conferences in Big Sandy, Texas.
At some point as a child, she also started taking both piano and violin lessons. In January of 2011, she attended the Wilds Music Camp in Brevard, North Carolina.
Personal life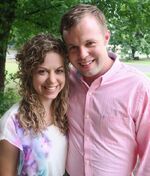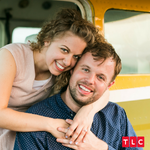 Courtship
On June 26, 2018, she announced that she was courting John-David Duggar. Of their relationship, John-David said:
"We fell in love very quickly, and it's been a wonderful journey thus far!"
Engagement
They got engaged on July 16, 2018. John-David wanted to share his love of airplanes and proposed in an old-fashioned airplane hangar.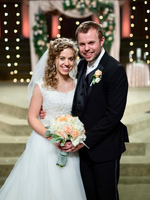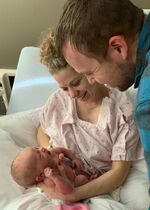 Marriage
They were married on November 3, 2018 at First Baptist Church of Ada, Oklahoma. Jana served as one of Abbie's bridesmaids. The wedding was attended by 1,000 guests. The wedding party was held at an airplane hangar.
Motherhood
On August 1, 2019, Abbie and John announced that they were expecting their first child. On August 20, they announced that they were expecting a girl. Their daughter, Grace Annette, was born on January 7, 2020, at 3:21 a.m., weighing 7lbs 11oz and measuring 20 ¾ inches long.
On May 8, 2022, Abbie and John announced that they are expecting their second child, a son, due in late Summer 2022.
Career
Education
Abbie studied at Pontotoc Technology Center from 2016 to 2017. It is unknown what she studied or if she earned a degree, although it is likely this is where she earned her LPN license.
LPN
Abbie is a licensed practical nurse in Oklahoma. Her license was issued on August 7, 2017.
Wedding involvement
Abbie was a bridesmaid at her brother-in-law Justin's wedding to Claire Spivey on February 26, 2021.
She was a bridesmaid at her friends Andrew and Gabrielle Patton's vow renewal ceremony in April 2022.
Gallery