Hannah Marlys Duggar (née Wissmann) (born June 23, 1995) is the ninth child and fifth daughter of Loren Wissmann and Gloria Wissmann.
She is the sister of Rachel Busenitz, Ruth Bourlier, Josiah Wissmann, Bethany Beasley, Andrew Wissmann, Elizabeth Wissmann, Matthias Wissmann, Stephen Wissmann, Susanna Wissmann, Alaythia Wissmann, Nathanael Wissmann, and Charissa Wissmann.
She is the wife of Jeremiah Duggar.
Early life
Hannah Marlys Wissmann was born on June 23, 1995, in Nebraska, to Loren Wissmann and Gloria Wissmann. She was the couple's ninth child, and they went on to have four more children after her.
Along with her siblings, Hannah was homeschooled growing up.
Hannah grew up singing and playing the violin in her family's ministry, The Wissmann Family.
Personal life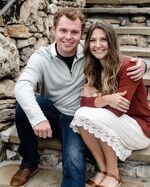 Courtship
On October 27, 2021, Hannah revealed that she was dating Jeremiah Duggar by posting a photo of them on Instagram, stating:
"Never been so happy. Never felt so blessed!! Getting to know each other has been one of the greatest joys of our lives! We are excited to start sharing our story with all of you and to see what God has in store for our future."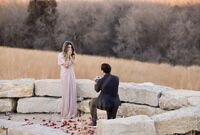 Engagement
On January 6, 2022, Hannah announced that she and Jeremiah Duggar got engaged at Holy Family Shrine in Gretna, Nebraska, sharing a series of photos of him proposing.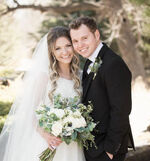 Marriage
On March 26, 2022, Hannah married Jeremiah Robert Duggar at First Baptist Church in Plattsmouth, Nebraska. The reception took place at Lilac Hill Wedding & Event Center in Louisville, Nebraska. The couple shared their first kiss at the altar. The wedding was officiated by Noel Cwenar. Hannah's maid of honor was her sister Susanna. Her bridesmaids were her sisters Elizabeth, Alaythia, and Charissa. The flower girls were Hannah's niece Autumn and Jeremiah's niece Ivy. Jeremiah's best man was his twin brother Jedidiah. His groomsmen were his brothers Joseph, Jason, and James. The ring bearers were Hannah's nephew Everett and Jeremiah's nephew Gideon. Jeremiah's brother Jason was a singer at the wedding. The usher was Hannah's brother Stephen. Hannah's brother Matthias was the guitarist. Hannah's sister-in-law Michelle was the violinist. Her dress was designed by Renee Miller of Renee's Bridal.
For their honeymoon, Hannah and Jeremiah went to Atlantis Paradise Island in The Bahamas.
Gallery