Jeremiah Robert Duggar (born December 30, 1998) is the eleventh child and sixth son of Jim Bob Duggar and Michelle Duggar.
He is the brother of Joshua Duggar, Jana Duggar, John-David Duggar, Jill Dillard, Jessa Seewald, Jinger Vuolo, Joseph Duggar, Josiah Duggar, Joy-Anna Forsyth, Jedidiah Duggar (twin brother), Jason Duggar, James Duggar, Justin Duggar, Jackson Duggar, Johannah Duggar, Jennifer Duggar, Jordyn-Grace Duggar, and Josie Duggar.
He is the husband of Hannah Duggar.
Early life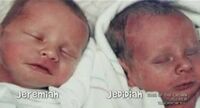 Jeremiah Robert Duggar was born on December 30, 1998, in Arkansas, to Jim Bob Duggar and Michelle Duggar. He was the couple's eleventh child, being born five minutes after his twin brother, Jedidiah, and they went on to have eight more children after them.
Jeremiah was homeschooled growing up. He took the test to get his GED in 2016, at seventeen years old, alongside his twin Jedidiah and older sister Joy-Anna. His family had a graduation party to celebrate this event.
Like most children, Jeremiah was given chores growing up, which the family called "jurisdictions". In 2011, Jeremiah's jurisdiction was cleaning the boys' room.
By 2001, Jeremiah's parents had implemented a buddy system, where each older child was paired with a younger child to take care of. Typical tasks for an older buddy included dressing, bathing, and feeding their younger buddies. It is unknown who Jeremiah's original older buddy was. By 2009, the family had switched from individual buddies to buddy teams, with each team being led by one of the oldest four daughters. Jeremiah was on a team with older sister Jessa and younger siblings Justin and Jordyn-Grace.
In 2006, as featured on one of the TV specials, Jeremiah and his family moved into a new home in Springdale, Arkansas. The family made a point of doing much of the work on the house themselves, seeing it as a learning opportunity for their children. In this house, Jeremiah was given a dormitory-style room with his brothers.
In late 2009, after his sister Josie was born premature, Jeremiah moved with his family into the Cornish House in Little Rock, Arkansas, to be closer to Arkansas Children's Hospital. Once Josie was healthy enough to leave the Neonatal Intensive Care Unit (NICU), Jeremiah and his family moved back home.
In 2010, Jeremiah was an extra in the film Courageous, although he did not make it into the film's final cut.
Thanks to the reality show, Jeremiah was able to take a number of vacations as a child. Notable vacation locations include Disneyland, New York City, Niagara Falls, Scotland, Ireland, London, Israel, China, and Japan.
Personal life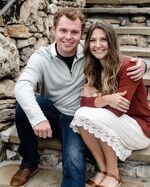 Courtship
On October 27, 2021, Jeremiah revealed that he was dating Hannah Wissmann by posting a photo of them on Instagram, stating:
"Never been so happy. Never felt so blessed!! Getting to know each other has been one of the greatest joys of our lives! We are excited to start sharing our story with all of you and to see what God has in store for our future."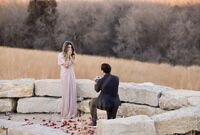 Engagement
On January 6, 2022, Jeremiah announced that he and Hannah Wissmann got engaged at Holy Family Shrine in Gretna, Nebraska, sharing a series of photos of him proposing.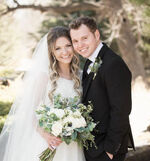 Marriage
On March 26, 2022, Jeremiah married Hannah Marlys Wissmann at First Baptist Church in Plattsmouth, Nebraska. The reception took place at Lilac Hill Wedding & Event Center in Louisville, Nebraska. The couple shared their first kiss at the altar. The wedding was officiated by Noel Cwenar. Jeremiah's best man was his twin brother Jedidiah. His groomsmen were his brothers Joseph, Jason, and James. The ring bearers were Hannah's nephew Everett and Jeremiah's nephew Gideon. Hannah's maid of honor was her sister Susanna. Her bridesmaids were her sisters Elizabeth, Alaythia, and Charissa. The flower girls were Hannah's niece Autumn and Jeremiah's niece Ivy. Jeremiah's brother Jason was a singer at the wedding. Hannah's brother Stephen was the usher.
For their honeymoon, Jeremiah and Hannah went to Atlantis Paradise Island in The Bahamas.
Career
Real estate
Jeremiah is a licensed real estate agent alongside his father Jim Bob Duggar, his mother Michelle Duggar, and his brother Joseph Duggar.
Wedding involvement
Jeremiah was a groomsman at his brother Josh's wedding to Anna Keller on September 26, 2008.
He was a groomsman at his parents Jim Bob and Michelle's vow renewal ceremony in 2009.
He was a singer and violinist at his family friend Priscilla Keller's wedding to David Waller on February 4, 2012.
He was an usher at his sister Jill's wedding to Derick Dillard on June 21, 2014.
He was an usher at his sister Jinger's wedding to Jeremy Vuolo on November 5, 2016.
He was a groomsman at his brother Joseph's wedding to Kendra Caldwell on September 8, 2017.
He was a groomsman at his brother Josiah's wedding to Lauren Swanson on June 30, 2018.
He was the best man and singer at his twin brother Jedidiah's wedding to Katelyn Nakatsu on April 3, 2021.
Gallery